Registration Process
Our Registration Process
How we work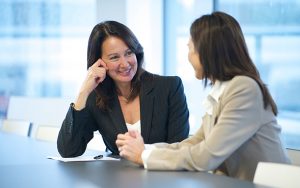 To begin our registration process give us a call to arrange an interview. We have branches in Chester and Manchester, but can also arrange to meet in other locations across the North West. On arrival in branch, you will be greeted by one of our experienced recruitment professionals who will complete a registration interview with you, this usually takes around an hour. During the meeting, we'll do several things;
Take your personal information, employment details, references and copies of your ID and qualifications
Discuss your CV and employment history
Discuss job opportunities that you may be interested in
Ask you to complete basic skills assessment tests where appropriate
You will also have the opportunity to tell us about your career aspirations and the type of company you would like to work for.
The next step
Once you have completed the registration with us, we will begin our search for suitable jobs based on your skills and requirements. We work with clients of all sizes – from small SME's to large Blue Chip companies across all industries, recruiting for positions at all levels.
We provide temporary, permanent and fixed term contract opportunities in all commercial roles including administration, HR, secretarial reception, customer service, sales, accounts and more.
Whilst you are registered with us it's important that you keep us updated of any changes to your availability or circumstances in order that we ensure we are only speaking to you about jobs that are suitable.
The first step to finding a new job starts with a phone call
Call us to arrange your interview
Meet with a recruitment professional
We'll get to work searching for your perfect job
Call us today on 01244 434386 to start the process!